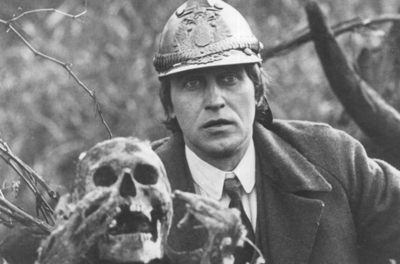 This is an essay on the 1973 Polish film "Sanatorium pod Klepsydra" directed by Wojciech Has. Originally released to English speaking countries as "The Sandglass" and now referred to as "The Hourglass Sanatorium," it may be the most successful recreation of the inner psyche ever committed to celluloid.
"Summary of Main Action"
is a scene by scene description of the film in condensed form.
"The Sandglass, A Journey into the Underworld"
The main body of the essay explores the similarities and differences between the film and the Bruno Schulz text. It also highlights major themes and symbolic images that recur throughout. This essay was written in 1983 after a revival screening at the Roxie Theater in San Francisco.